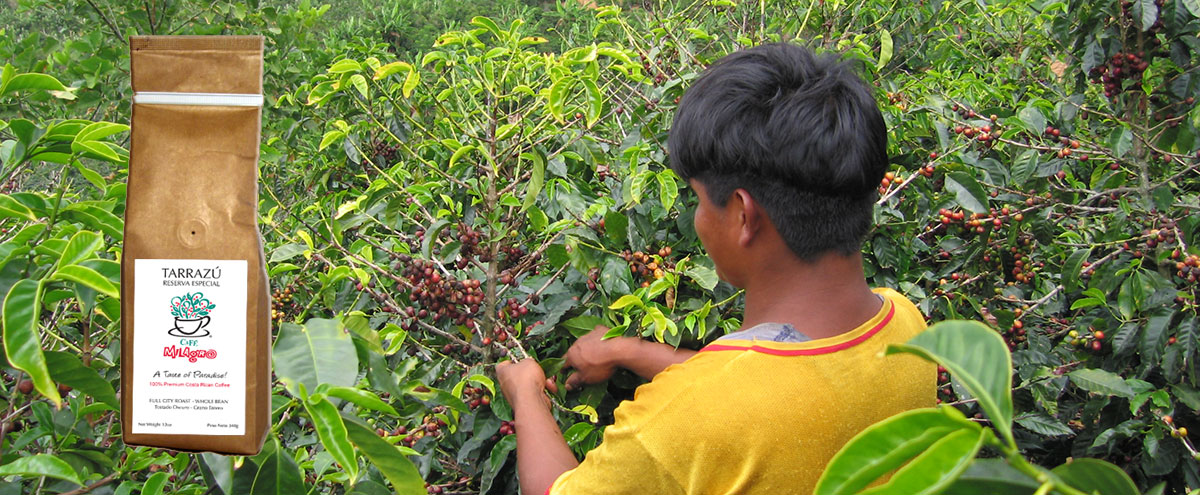 Café Milagro's Tarrazú Reserva Especial (correctly pronounced "Tar-ah-zoo"), is an elegant coffee with the natural and charming characteristics of the Tarrazú region, which is about a two-hour drive from Costa Rica's capital, San Jose.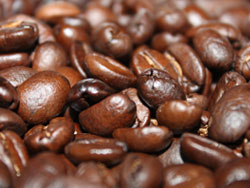 Tarrazú is a major coffee growing region in Costa Rica with a strong and well-known coffee culture. The word Tarrazú derives from the ancient Huetar Indian tribe that once inhabited this region.
Cultivation is located between 1,200 meters and 1,900 meters altitudes and in conditions ideal for coffee perfection. The majority of the plantations are shaded, with some trees being native to the zone and some foreign.
Coffee from Tarrazú has been recognized as one of the great gourmet coffees of the world. Using this superb raw material, they take the time, the effort and cost to prepare a coffee that no one can match. Harvesting is a five month period, from November through March, which coincides with the dry season and offers uniform ripeness and a high quality fruit. The dry season also allows the use of the sun for adequate drying.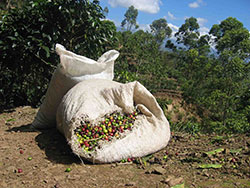 In Costa Rica, the grade of coffee is determined by the hardness of the bean, a factor which is dictated by the altitude at which the beans are grown. Highest grade coffees are labeled Strictly Hard Bean (SHB) which is reserved for coffee grown above 3,900-feet. Café Milagro's Tarrazú Reserva Especial is grown at 6,000-feet above sea level for an SHB that possesses notes of caramel and citrus.
Cafe Milagro blends local culture, delicious Costa Rican coffee, and traditional cuisine. Our independent coffee growers offer us the best coffees, and we proudly brew them at our restaurant in Manuel Antonio and roaster in Quepos.