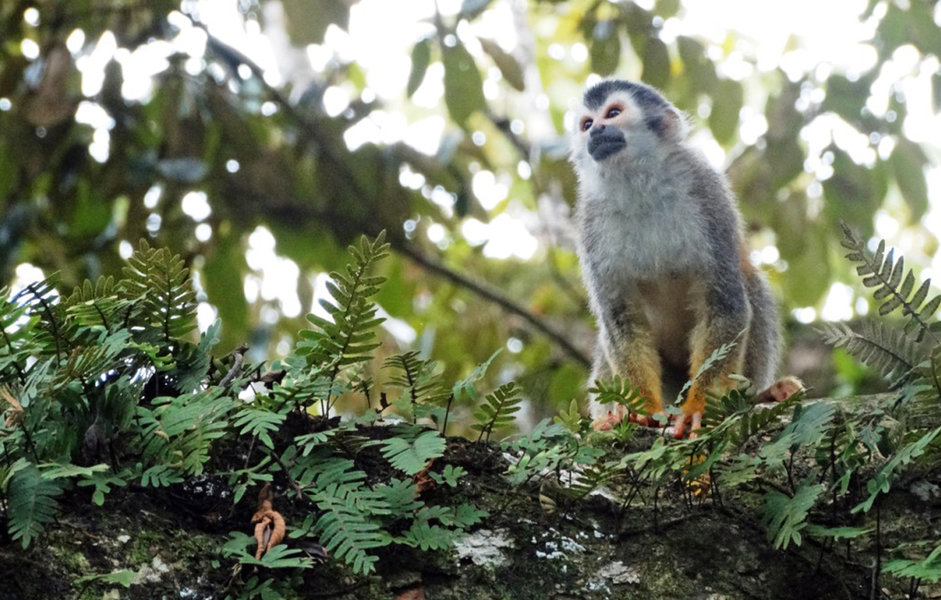 Endangered Species Day is coming up on May 16, meaning that it is time to spare a moment for the numerous animal species at risk of becoming extinct. Although the prospect of standing up for endangered species can be daunting, there is much that the average person can accomplish through their choices. Cafe Milagro is a founding member of Titi Conservation Alliance and also supports 1% for the Planet.
How Costa Rica is Saving the Grey Crowned Squirrel Monkey
Costa Rica has a reputation for being one of the greenest countries on the planet, but it is susceptible to some of the same faults found elsewhere. In a familiar refrain that has been heard all around the world, development for the sake of human interests has eaten into animal habitats, pushing some species to the brink of destruction. Costa Rican's endangered species number in the 1000's, however, what is not lost can still be saved, as shown by the example of the grey crowned squirrel monkey, affectionately called mono titi by the locals in Manuel Antonio.
Found on Costa Rica's Central Pacific coast, near Manuel Antonio National Park, the mono titi is the smallest and one of the most charming primates in Costa Rica. In 2006, a University of Florida study revealed that there were no more than 1,500 of this particular subspecies out of a total 4,000 animals still in existence, compared to an estimated 200,000 in 1983. This was enough to provide the mono titi with Critically Endangered status on the International Union for Conversation of Nature (IUCN)'s Red List of Threatened Species.
Since then, Titi Conservation Alliance was founded and local businesses and other interests have come together to preserve and protect the mono titi. Combined with increased research, our efforts have changed the mono titi's status to Endangered from Critically Endangered. Although the species is still not out of danger, this change shows that sufficiently determined people can make a difference.
Since 1994, Cafe Milagro has been working with small, independent growers to source the finest coffees Costa Rica has to offer.