House Blend Dark Roast - WHOLE BEAN
House Blend Dark Roast - WHOLE BEAN
Description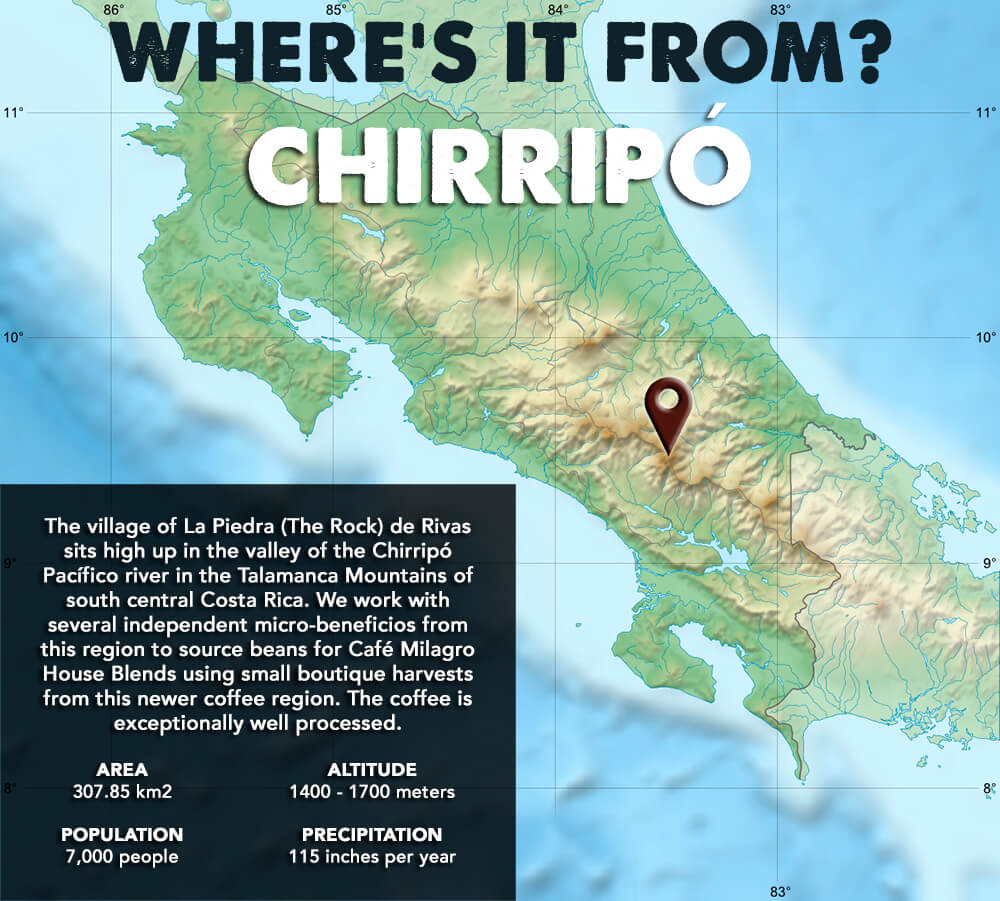 House Blend Dark Roast by Café Milagro is a roast rich with the buttery notes of toffee, creating for a bold and smoldering brew that is never bitter. This is truly a staple for any coffee lover.
Origin: Chirripó
Roast: Dark
Each bag of Café Milagro coffee has a net weight of 340-grams/12-ounces. Complimentary coffee scoop included with all first-time orders.
Product Reviews
Write Review
Previous | Showing reviews 13-16 of 28 | Next
this is really the best coffee I've had

Posted by sam roosth on 22nd Sep 2016

What else is there to say. I've ground beans from other roasters for forty years. Your coffee beans must be the difference. Their flavor leaves a clean nonacidic taste and gets me ready for whatever awaits me during the day.

Thanks to my sister and brother in law for being frequent visitors to costa rico and caring enough to share their beans with me.

Amazing taste!!!

Posted by Joe Kennedy on 13th Sep 2016

I have visited Cafe Milagro in the town of Manuel Antonio several times. Aside from frappichino this is the only hot coffee I will drink. It's amazingly smooth and has a wonderful taste and I'm so glad they now sell it online. It is by far the best coffee I have ever had!!!!

The Very Best Coffee Beans Anywhere At Any Price

Posted by Joe Rothman on 12th Sep 2016

Have been using Café Milagro Dark Roast coffee beans
since the firm first offered them in the 90s. Have on
occasion tried other coffee beans but always return to
the dark roast beans sold by Café Milagro. They provide
a consistent full bodied coffee taste and aroma. And,
love the ability to order on line. Much easier then traveling
to Costa Rica to return with a suitcase full of their beans.

Best Coffee

Posted by rlehman@pharmasiteresearch.com on 31st May 2016

I have been using Café Milagro Dark roast for years and like it more than any other coffee.
I order 6 bags at a time and they stay fresh.
Find Similar Products by Category