The holidays and the season of giving, as wonderful as each can be, can sometimes be a difficult time when it comes to choosing gifts and deciding how best to show your appreciation. You think that very special coffee geek in your life is a little nutty. But does he like his coffee nutty? Perhaps a little citrusy? And, most importantly, what blend or roast is their favorite?
Well, consulting the Café Milagro Holiday Gift Guide is certainly not a bad place to start this holiday season. You'll find a cheat sheet for the most coveted coffee gift sets, including the latest mugs, chocolates and — of course — the beautiful Costa Rican beans themselves.
---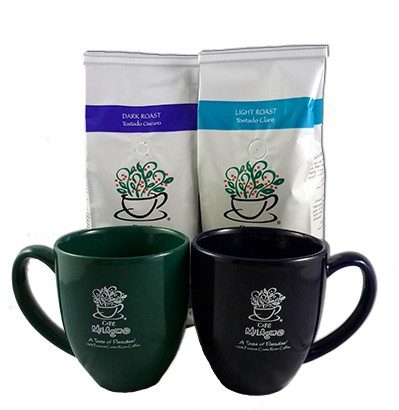 For Coffee Loving Couples
There may be nothing more romantic than a loved one waking up early to prepare you a cup of coffee during the holidays - or any time of year, really! With our Perfect Pair gift set, you can send two bags of coffee and your recipients will enjoy every cup in their signature Café Milagro bistro mugs.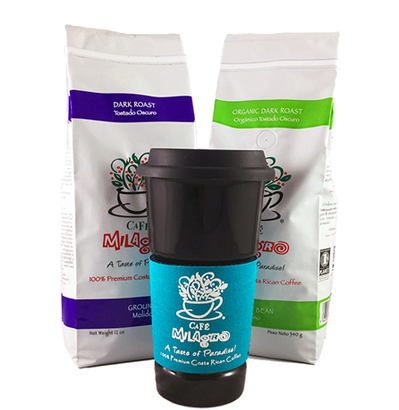 For the Commuting Colleague
We all have a friend or coworker who is constantly on the move and always with coffee in hand. Our Good to Go gift set features two bags of Café Milagro coffee along with a delightful ceramic tumbler that will keep him or her moving not only efficiently, but also in style.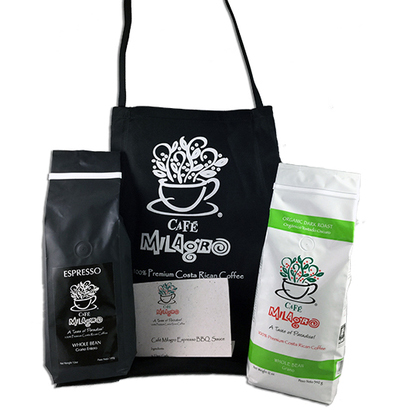 For Upcoming Baristas
Know someone new to the coffee scene who hasn't yet mastered the art of using their latest espresso machine or AeroPress? The Barista gift set features a monogrammed Café Milagro apron and two bags of Café Milagro's finest coffees.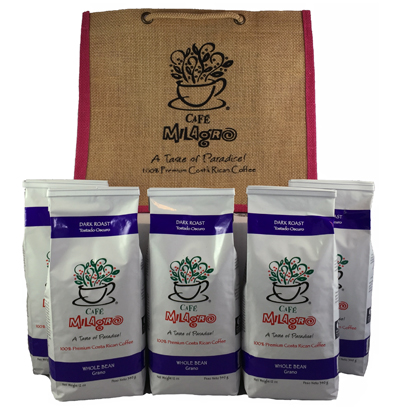 For the Coffee Connoisseur
Not everyone has a favorite blend or style of coffee, and that's why we offer our Tote Your Coffee gift set so that you can cover all the bases! Includes 5 bags of Café Milagro's finest along with a jute tote bag so that you can supply your friend or loved one with an array of coffee deliciousness!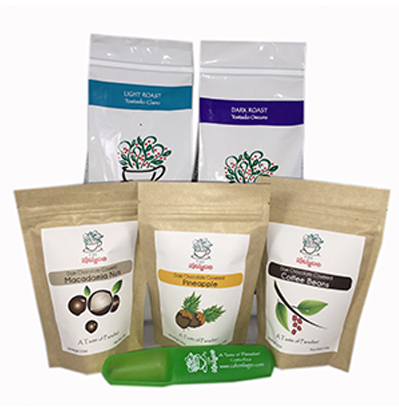 For the Costa Rica Obsessed
"A Taste of Paradise" is our motto, and we offer exactly that with you Costa Rica Lover gift set. Wherever in the world you may be, with two bags of Café Milagro coffee and three bags of delicious chocolates, this gift will brighten the taste buds and bring Costa Rica to life.