Description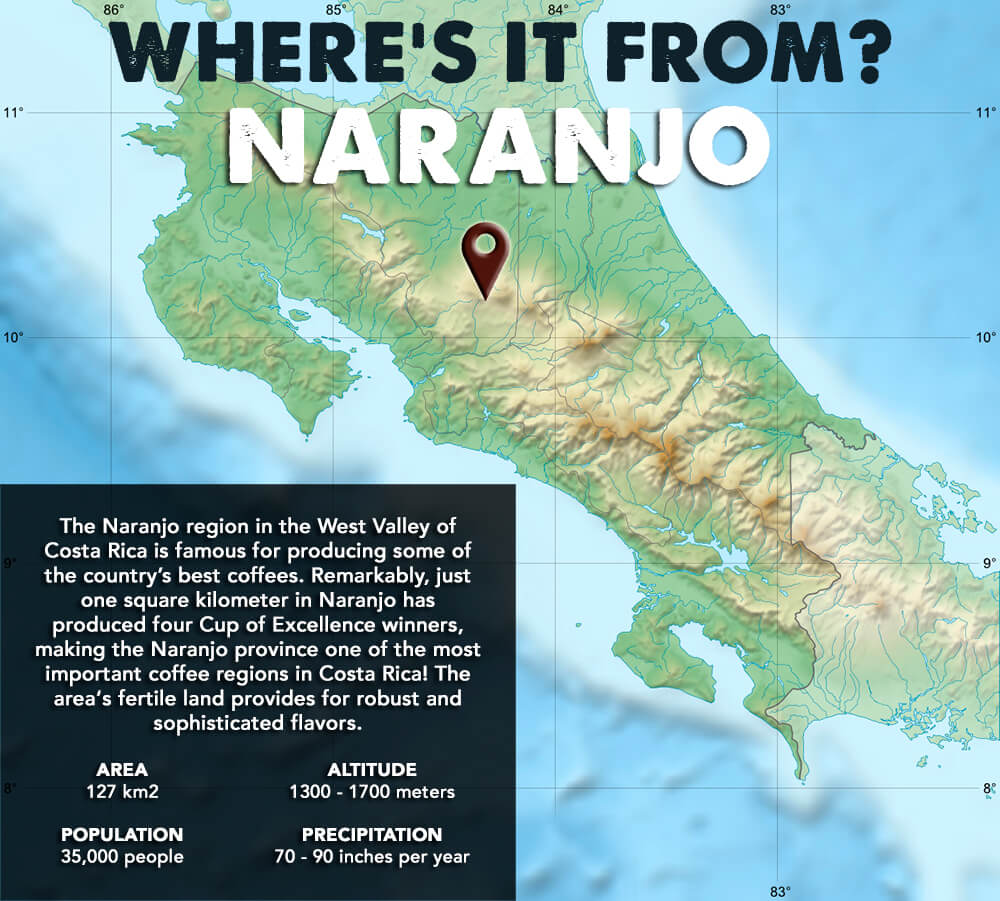 UNO by Café Milagro presents an aromatic coffee with a naturally sweet flavor and floral and mandarin citrus notes.
Each year the country's top coffees are judged by a panel of international experts in the Cup of Excellence competition. Café Milagro has made a special purchase from Costa Rica's #1 coffee plantation. We are proud to introduce you to UNO, harvested from the farm Sumava de Lourdes at an altitude of 1,650 - 1,700 meters above sea level. This arabica coffee of the caturra varietal received the "yellow honey" process at the farm's on-site micro-mill.
Awards: 1st Place Grower Cup of Excellence 2016
Origin: Naranjo
Roast: Full City (Medium-Dark)
Each bag of Café Milagro coffee has a net weight of 340-grams/12-ounces. Complimentary coffee scoop included with all first-time orders.
Product Reviews
Write Review
Previous | Showing reviews 5-8 of 11 | Next
Best Coffee in the Southern Pacific Zone

Posted by Paul T. Watson on 20th Jul 2016

Wonderful, full bodied top grade Costa Rica coffee. I am rarely satisfied with the selection of coffee's that are available from day to day, but while in Manuel Antonio we stopped for breakfast at their restaurant. I remembered that we had complimentary coffee from Milagro while we were staying at Arenas Del Mar resort. So glad we stopped back. After spending two months in Cost Rica chasing coffee, I was able to find the one to take home and order here in the states. Uno is a very good coffee. Thank!!!

excellent coffee!

Posted by janie thomas on 4th Apr 2016

I am extremely fussy sbout my coffee. I want an excellent cup every time. I also insist on organic and shade grown. UNO does it all and the service is sbdolutelu impeccable!!

Smooth Cup of Coffee

Posted by mdj on 24th Mar 2016

This is one of the best coffee I have had from any country. It is smooth, not at all bitter. One of the best and why I continue to purchase after visiting Costa Rica and enjoying Cafe' Milagro in 2014.

Rich and Delicious

Posted by Alan Morris on 2nd Feb 2016

Fine coffee beans, freshly ground make a fine cup of coffee. These beans are superb and the coffee they produce is delicious. Makes you feel warm and cozy and the perfect thing to start your day. The taste is smooth, rich and creamy. Enjoy.
Find Similar Products by Category