Description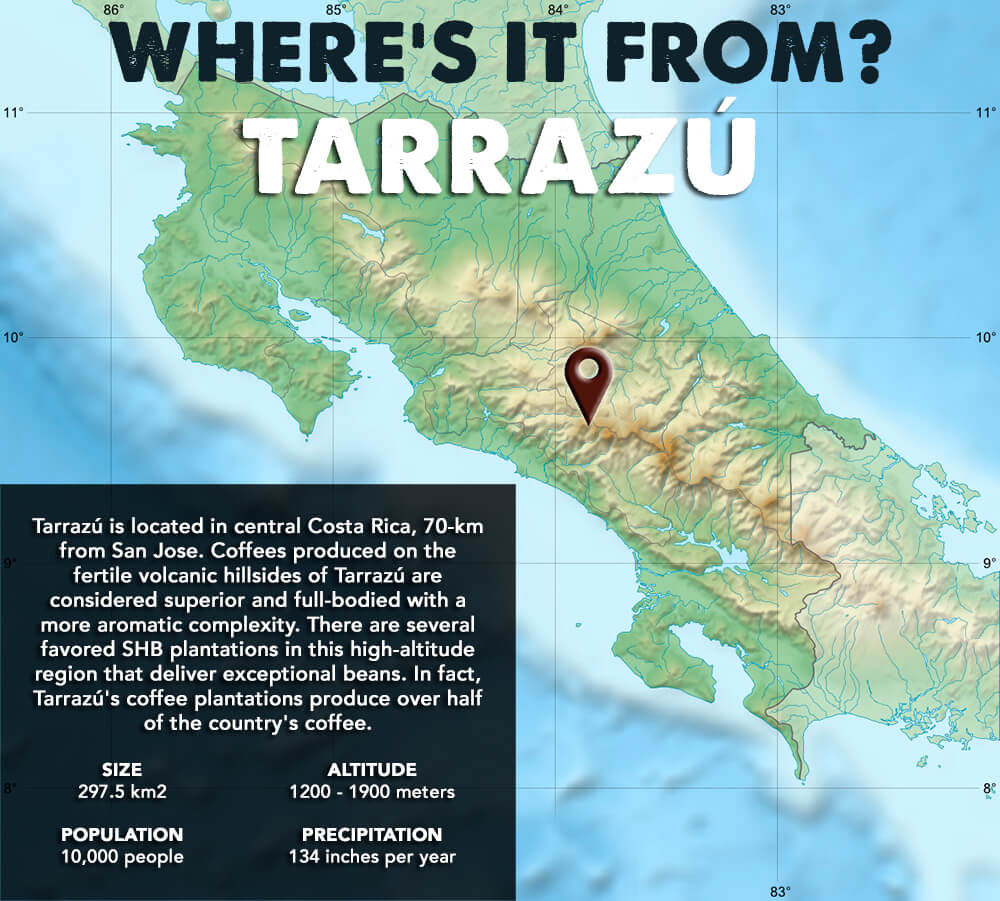 UNO by Café Milagro presents an aromatic coffee with a buttery chocolate aroma and caramel flavor with a bold body and balanced acidity
Each year the country's top coffees are judged by a panel of international experts in the Cup of Excellence competition. Café Milagro made a special purchase from Costa Rica's number one plantation. We are proud to introduce you to UNO, from Hacienda Tobosi in the world famous mountains of Tarrazú. This arabica coffee of the catuai varietal received the "white honey" process in the micro mill.
Awards: 1st Place Grower Cup of Excellence 2017
Process: White Honey
Origin: Tarrazú
Roast: Full City (Medium-Dark)
Each bag of Café Milagro coffee has a net weight of 340-grams/12-ounces. Complimentary coffee scoop included with all first-time orders.
Product Reviews
Write Review
Previous | Showing reviews 5-8 of 14 | Next
Exceptional Flavor

Posted by Unknown on 10th Oct 2016

We have tried almost every one of the Café Milagro coffees, and although they are all excellent, we finally determined that UNO was our favorite. It is absolutely outstanding with wonderful full roasted flavor and no acidity. It is so hard when we go out to a restaurant because their coffee never measures up to the Café Milagro UNO!!!

Can't Go Wrong!

Posted by sarah lindsey on 29th Sep 2016

This has been my husbands favorite flavor since it debuted! He travels a lot and always make sure to a zip lock bag of it where ever he goes!

strong but smooth

Posted by Unknown on 10th Sep 2016

Visited Cafe' Milagro when vacationing in Costa Rica, fell in love with this coffee. It' has a strong taste that is so smooth. Coffee lovers know that is hard to find. Love, love, love it and will continue to keep buying.

Best Coffee in the Southern Pacific Zone

Posted by Paul T. Watson on 20th Jul 2016

Wonderful, full bodied top grade Costa Rica coffee. I am rarely satisfied with the selection of coffee's that are available from day to day, but while in Manuel Antonio we stopped for breakfast at their restaurant. I remembered that we had complimentary coffee from Milagro while we were staying at Arenas Del Mar resort. So glad we stopped back. After spending two months in Cost Rica chasing coffee, I was able to find the one to take home and order here in the states. Uno is a very good coffee. Thank!!!
Find Similar Products by Category