Organic Dark Roast - GROUND
Organic Dark Roast - GROUND
Description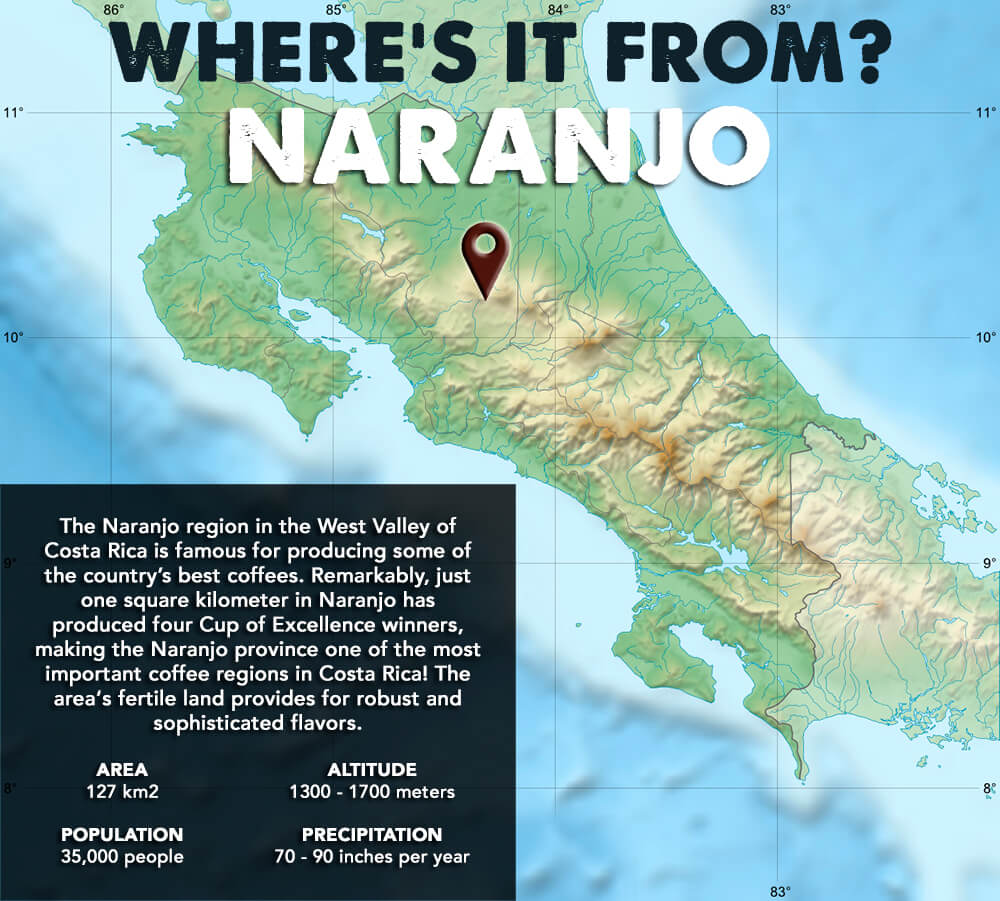 Grown in the high-altitude region of Naranjo under the watchful eye of small, independent, family farmers, Organic Dark Roast is hand-picked, micro-processed and sun-dried at the source with no chemical herbicides or pesticides. It's a beautiful blend with notes of roasted nuts, cocoa, spice & hints of orange with a full body & balanced acidity.
Awards: 3rd Place Grower Cup of Excellence 2007
Origin: Naranjo
Roast: Full City (Medium-Dark)
Each bag of Café Milagro coffee has a net weight of 340-grams/12-ounces. Complimentary coffee scoop included with all first-time orders.
Product Reviews
Write Review
Previous | Showing reviews 5-8 of 11 | Next
best in the world

Posted by Mike Chapple on 24th Jun 2016

Can't say enough about the flavor of this coffee. I can't believe how easy and fast it was to get this stuff. I almost feel guilty for spoiling myself so much, but it's no more expensive, if not less, than gourmet coffee in the supermarket. Definitely nothing to compare it to.

Mmmmm............Delicious!

Posted by Roy Rich on 24th Mar 2016

Or, as Rachel Ray would say, deeee-lish!
After drinking this coffee in Costa Rica during a recent vacation, we were pleasantly surprised to find it was available in the states. We ordered six bags, and they were on our doorstep before we knew it. Now, every morning, we have a great cup of coffee (or two), to start our day.
We were also impressed with the hand written note included with the order sheet, which referenced my comments that I made when I used the website to order. What a nice, personal touch.
This coffee, at 12.95 a bag, is more than twice as expensive as the coffee we used to drink, but worth every darn penny! And, if you think about is, that is about what just two coffees at the specialty coffee places cost.
So, summing up- Easy to use website, great service, quick delivery, and spectacular product at a reasonable price. Winner!
Btw-Our favorite is the Organic Dark Roast

Our favorite

Posted by Unknown on 26th Nov 2015

We have tried several Cafe Milagro coffees and have settled on the Organic Dark Roast. It is full bodied but always smooth. We love it!

A great brew

Posted by Philip Robinson on 9th Oct 2012

The Organic Dark Roast by Cafe Milagro is absolutely delicious.
Find Similar Products by Category