House Blend Dark Roast - WHOLE BEAN
House Blend Dark Roast - WHOLE BEAN
Description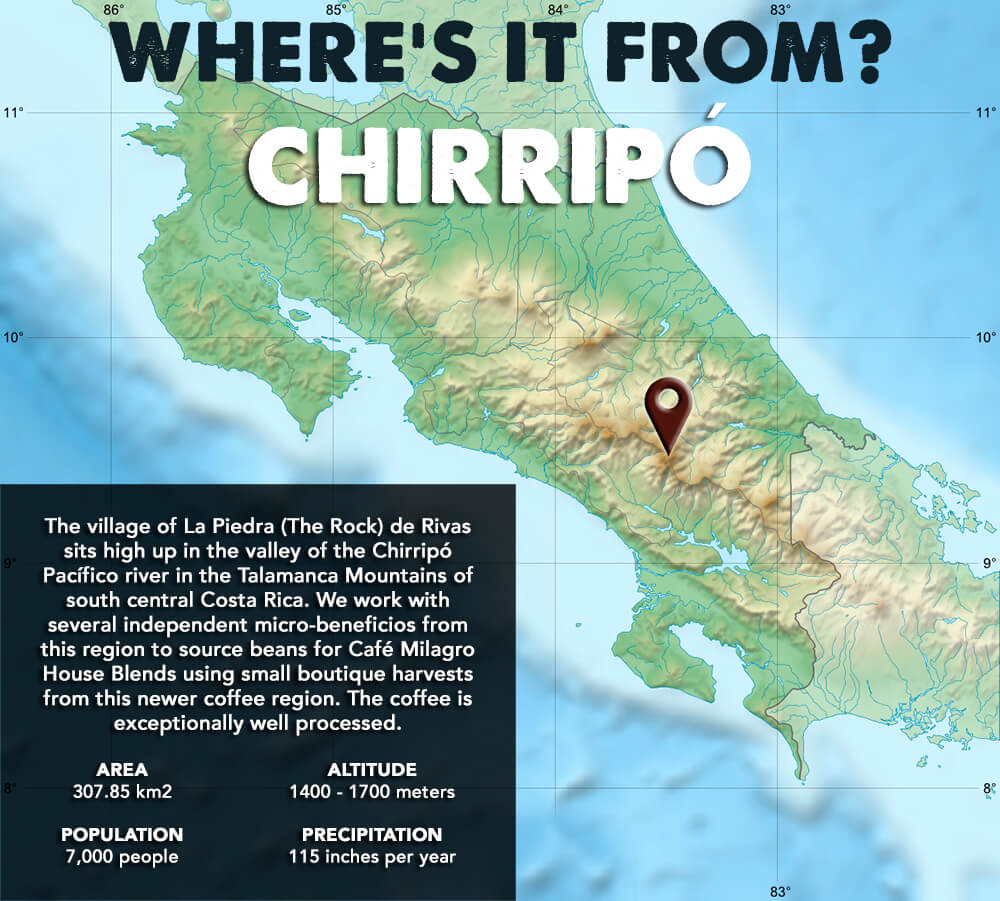 House Blend Dark Roast by Café Milagro is a roast rich with the buttery notes of toffee, creating for a bold and smoldering brew that is never bitter. This is truly a staple for any coffee lover.
Origin: Chirripó
Roast: Dark
Each bag of Café Milagro coffee has a net weight of 340-grams/12-ounces. Complimentary coffee scoop included with all first-time orders.
Product Reviews
Write Review
Showing reviews 1-4 of 26 | Next
⭐️⭐️⭐️⭐️⭐️

Posted by Felis on 27th Nov 2017

We have really been spoiled by this coffee. First tried in Costa Rica when they did not have an online presence. Used to beg my friends to bring me when they went to CR . We drink this coffee daily and make sure we don't run out. Great value as well as flavor.

The best coffee this Seattle has ever tasted

Posted by Jeff Natter on 25th Aug 2017

I've been buying Cafe Milagro coffee ever since I first traveled to Costa Rica in 2005. The flavor and smoothness is unparalleled. The added benefit is knowing that I'm supporting sustainable, local coffee growers. I recently introduced the staff at my office to Cafe Milagro, and now they won't buy any other coffee brand for the office. Smart staff!

Best coffee I have ever had, bar none.

Posted by Bruce Boyer on 17th Jul 2017

I have been buying coffee from Cafe Milagro in bulk since they first started shipping to the US, and it remains the best coffee I have ever had, bar none.

Reminds me of sitting in the Cafe at Manuel Antonio Beach

Posted by Paul from Redding, Ca on 30th May 2017

Rich and robust; I love this coffee and so do my friends. Great taste! I use filtered water to accentuate the flavor and I always by whole beans and grind fresh every morning.

Showing reviews 1-4 of 26 | Next
Find Similar Products by Category