House Blend Dark Roast - GROUND
House Blend Dark Roast - GROUND
Description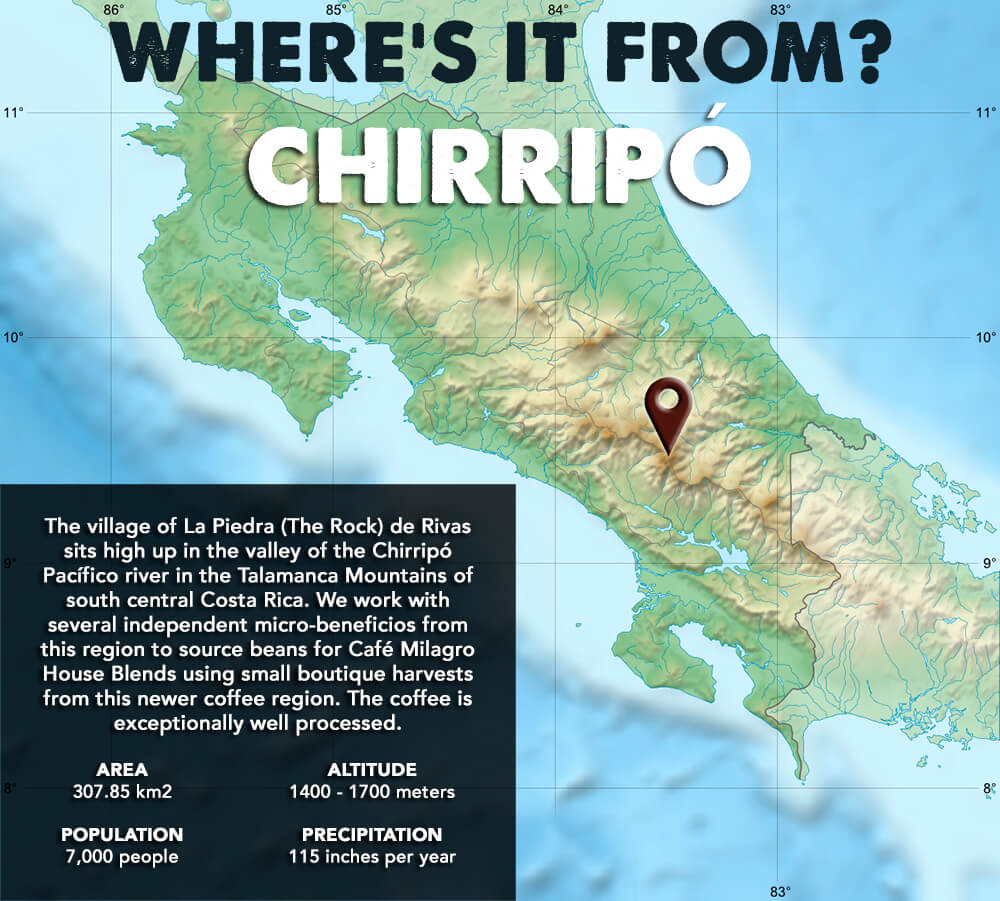 House Blend Dark Roast by Café Milagro is a roast rich with the buttery notes of toffee, creating for a bold and smoldering brew that is never bitter. This is truly a staple for any coffee lover.
Origin: Chirripó
Roast: Dark
Each bag of Café Milagro coffee has a net weight of 340-grams/12-ounces. Complimentary coffee scoop included with all first-time orders.
Product Reviews
Write Review
Previous | Showing reviews 17-20 of 26 | Next
Only Coffee We Drink

Posted by Joe Canino on 17th Sep 2012

We first tried Cafe Milagro coffee when visiting Quepos about 3 or 4 years ago. We had some shipped home and have been ordering it ever since. We had friends over who enjoyed our coffee so much that they asked for the web site so they could order it themselves.

The best coffee

Posted by Lisa D. on 6th Sep 2012

My husband and I are so spoiled by this coffee! We take it with us on vacation as we don't want to be without it. By far the richest, best tasting coffee I've had.

Best Coffee Around

Posted by Marlene on 6th Sep 2012

The trip to Costa Rica was only made better by our discovery of Cafe Milagro. We hope to continue to enjoy your coffee for years to come.

Simply The Best

Posted by Werner Fischer on 27th Aug 2012

I have been ordering Cafe Milagro Dark Roast since my visit in 2003. I have yet to find a better coffee!!
Find Similar Products by Category