House Blend Dark Roast - GROUND
House Blend Dark Roast - GROUND
Description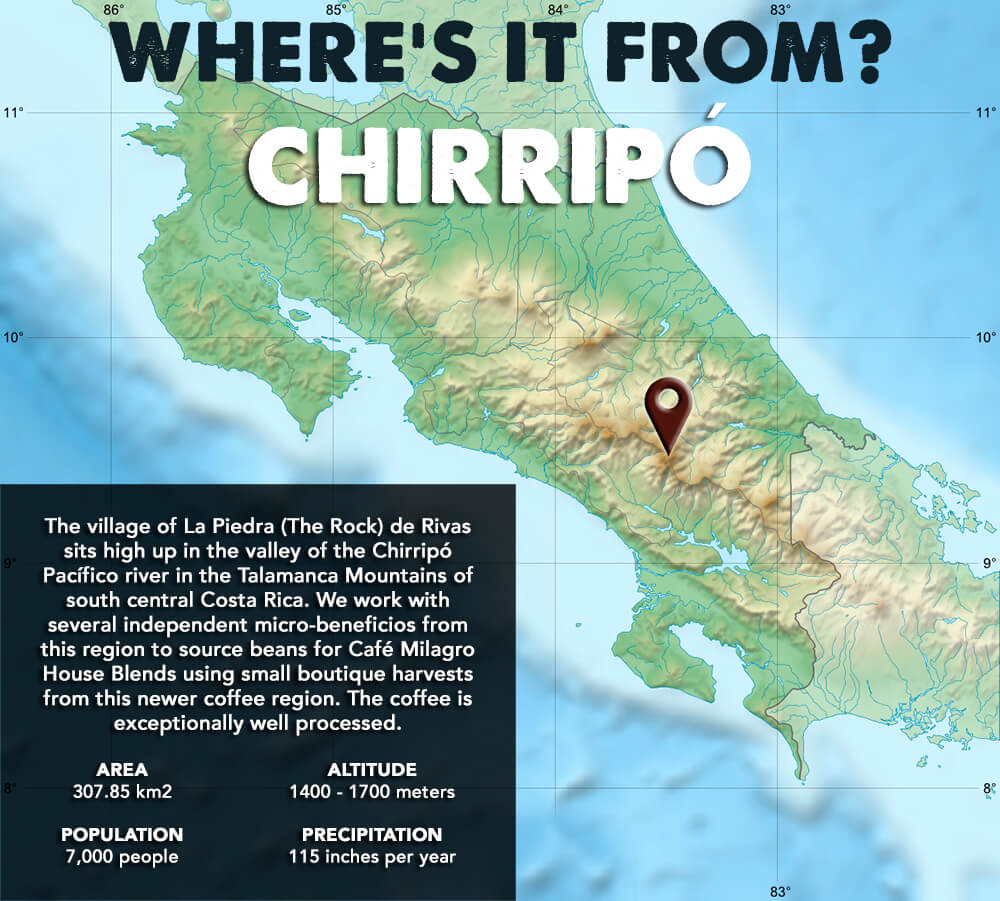 House Blend Dark Roast by Café Milagro is a roast rich with the buttery notes of toffee, creating for a bold and smoldering brew that is never bitter. This is truly a staple for any coffee lover.
Origin: Chirripó
Roast: Dark
Each bag of Café Milagro coffee has a net weight of 340-grams/12-ounces. Complimentary coffee scoop included with all first-time orders.
Product Reviews
Write Review
Previous | Showing reviews 13-16 of 30 | Next
Awesome coffee

Posted by Unknown on 2nd Mar 2016

Outstanding coffee. Have been buying Café Milagro for 8 years now and never disappointed.

Can't Go Wrong

Posted by Don on 29th Feb 2016

We first tried Cafe Milagro coffee while visiting in Quepos, CR several years ago, and we're delighted when the facility eventually began a mail order service. We've now been ordering coffee directly for many years and have NEVER been disappointed with quality of the coffee and the rapid service provided by the staff. Thanks for all you do to satisfy our coffee needs!

Full bodied and very flavorful--best coffee I have ever had!

Posted by Leo G. Kailas on 9th Dec 2015

See above. I have been drinking the dark blend for over 10 years now. Every once in a while I stop ordering and very quickly regret not doing so.

The Very Best Coffeeee

Posted by Joe Rothman on 14th Nov 2015

Have been drinking this coffee for over 2 decades.
The flavor is consistent and the enjoyment level high.
Have tried various beans over the years from different
countries and different roasters. None compare to this
Dark Roast. In the early years, traveled to Costa Rica
with an extra suitcase so that I could return with many
kilo bags. Now love the convenience of online purchasing. Have been known to give bags of Dark Roast as gifts so
that friends and family members can enjoy this coffee as well. You make the very best coffee beans. Don't change a thing.
Find Similar Products by Category